CHAT WITH A LAWYER: Art Steele and Ashley Lam on Tax and Immigration Law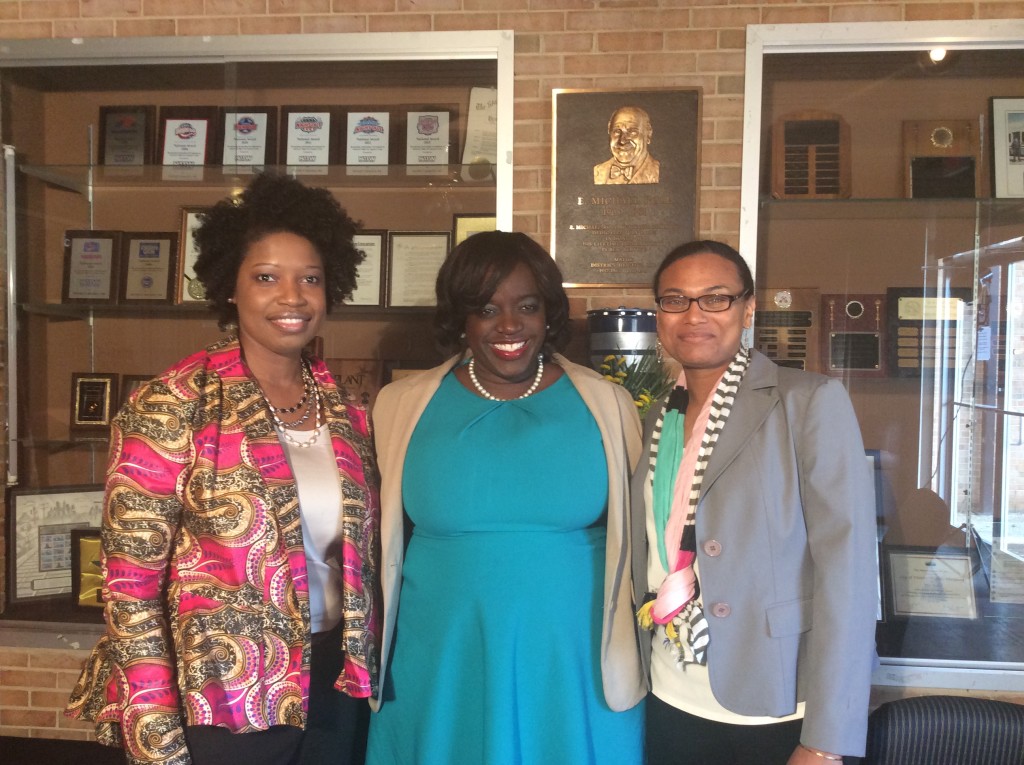 Meet Arnette Ayelay Steele
Arnette ("Art") Ayelay Steele is the founder of Law Offices of Arnette Steele, PLLC ("Steele Law Offices"). She is a seasoned tax lawyer with a diverse background. Ms. Steele founded her law firm because she is committed to providing access to affordable, high-quality legal services to individuals, families and small businesses.
Before launching her law firm, Ms. Steele began her legal career as a transactional tax associate at a major international law firm in Washington, D.C. She later worked as tax counsel for Global Tax Planning at a Fortune 500 company in Silver Spring, M.D. Her tax background brings a unique perspective when advising clients regarding family law, estate planning, small business formation and immigration.
Ms. Steele also served as an Adjunct Professor of Wills, Trusts and Estates at American University Washington College of Law in the District of Columbia in Spring 2014. Ms. Steele is originally from Monrovia, Liberia. In 1990, her family escaped the Liberian Civil War and immigrated to Reston, Virginia, where she grew up. She currently lives in Washington, D.C. and enjoys riding her bike in Rock Creek Park, lotion and soap making, and sewing her own clothes and other fashion accessories.
Meet Ashley Lam
Ms. Lam joins the firm with a significant amount of experience representing individual and corporate clients in employment-based and other affirmative immigration filings.  Prior to joining the Law Offices of Arnette Steele, Ms. Lam worked for a boutique firm where she focused her practice on non-immigrant and immigrant petitions as well as civil litigation.  Ms. Lam's work has helped numerous clients from business owners and immigrant investors to international students and tourists.  Ms. Lam's experience will be a great resource to families, individuals and small businesses.
Ms. Lam has significant personal and professional experience in working with foreign nationals and international organizations.  She is currently a board member of International Student Conferences, Inc.  Prior to law school, Ms. Lam worked at and volunteered for a number of local cultural organizations including the Institute for Global Chinese Affairs, the National Cherry Blossom Festival, the Asia Society, and the Japan-America Society of Washington.
Ms. Lam is a native of the Washington DC Metropolitan area.  She currently lives in northern Virginia with her husband and children.  When she is not with her family or working, she is practicing taekwondo at her local dojang.
Contact Info
Law Offices of Arnette Steele, PLLC
8300 Greensboro Drive, Suite 800
McLean, VA 22102

Phone:  (703) 828-7023
Fax:  (703) 740-3099
Website: www.asteelelawoffices.com
Direct Contact Information:
Art Steele
ASteele@asteelelawoffices.com
Phone: (703) 828-7023
Ashley Lam
ashleylam@asteelelawoffices.com
Phone: (571) 577-9363